The 2022 Brookside Art Annual is April 29th - May 1st
The Brookside Art Annual returns to Spring in 2022! The 36th Anniversary show starts Friday, April 29th at 5 pm and runs through Sunday, May 1st at 5 pm. The show is Kansas City's first outdoor art show of the year, attracts top artists, is a favorite for many buyers and arts enthusiasts and is ranked amongst the best in the nation each year.
Located in an eclectic neighborhood in the center of Kansas City, the historic Brookside Shops are just minutes from downtown, the Plaza, and the metro suburbs. Although we have a variety of activities, our focus at the show is ART! The show brings top artists from around the country and consistently ranks in the top twenty-five shows according to Art Source.
2022 Show Hours:
Fri, April 29th, 5pm-9pm
Sat, April 30th, 10am-9pm
Sun, May 1st, 11am-5pm
The show is located at 63rd and Brookside Boulevard (one block east of Wornall) between 63rd Street and Meyer Boulevard.
We look forward to seeing you at the Brookside Art Annual this Spring!
Thank you to the 2022 Art Annual Sponsors!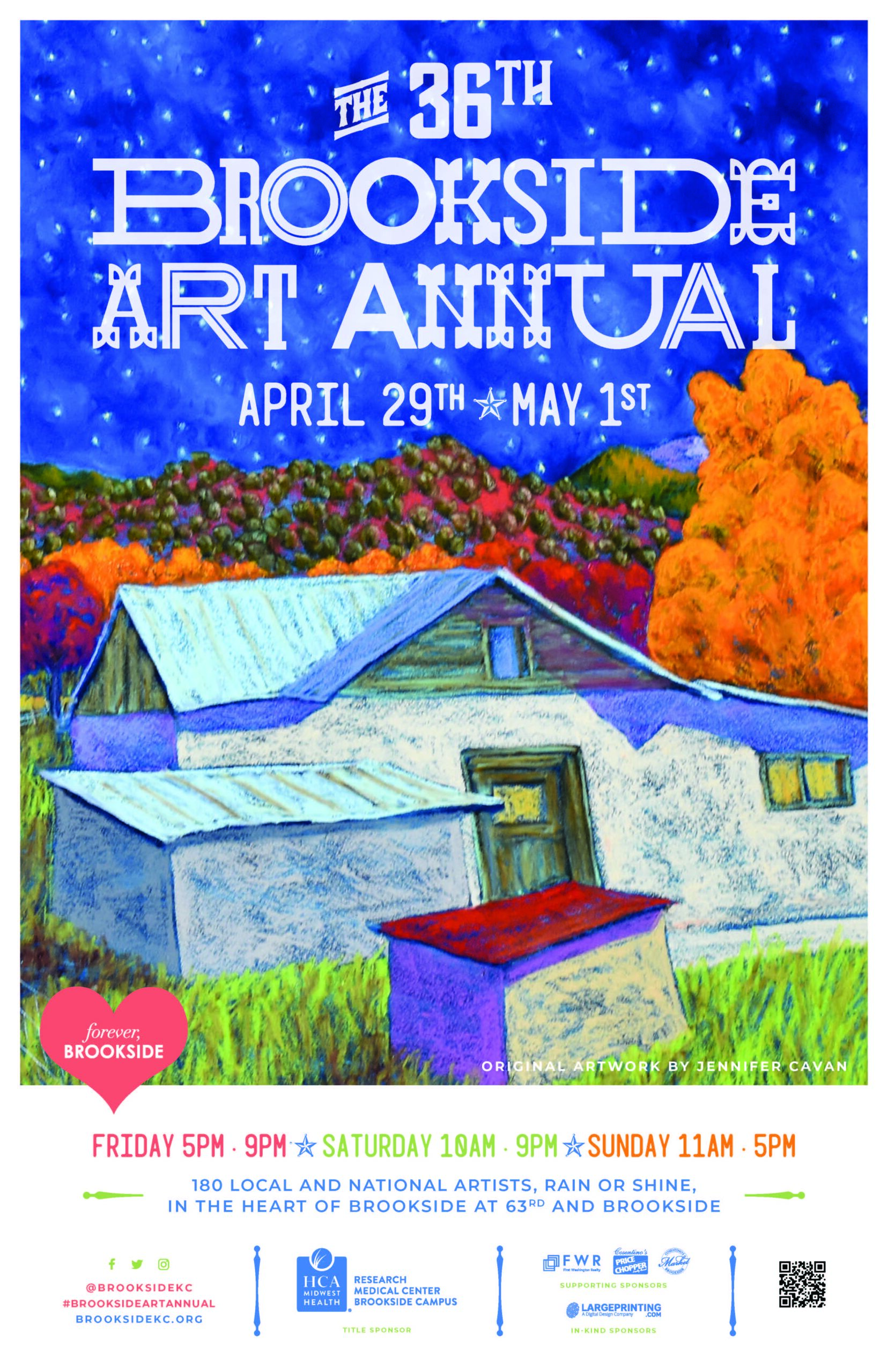 Don't see what you're looking for?
If you have questions regarding the Brookside Art Annual, please contact us.