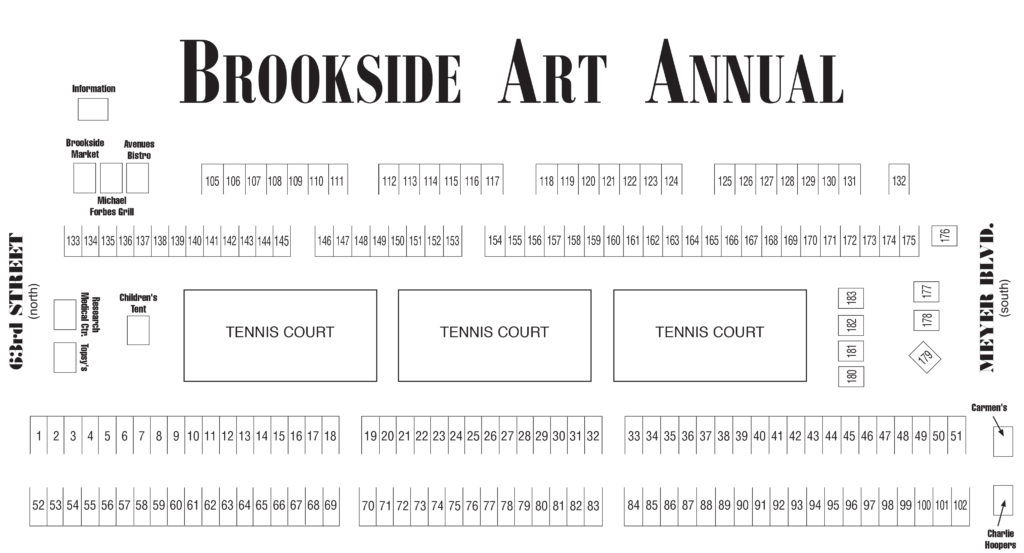 Show map & artist list - coming soon.
The Brookside Art Annual boasts over 180 artists. This preliminary map show the layout for past shows. Come back before the show to see the final layout.
Programs with maps and artist lists will also be available at the show thanks to our sponsors.