The 2021 Brookside Art Annual, Sept 17th - 19th.
The same great show with a new date for 2021! The 2021 Art Annual starts Friday, September 17th at 5 pm and runs through Sunday, September 19th at 5 pm. The show attracts top artists, is a favorite for many buyers and arts enthusiasts and is ranked amongst the best in the nation each year.
The show draws people from all over the region to the Brookside shopping district for the three-day event. The show is also recognized by participating artists for its focus on art (we're an art show, not a festival), large attraction, volume of sales, and hospitality (we work hard to make your experience great while you're our guests). Although we're making a few adjustments for 2021, the show will go on and will be as great as ever.
Visit and like us on Facebook @BrooksideKC and and visit our event page here and click going or interest for event reminders.
We hope to see you September 17th thru 19th for the same great art show with a new date in 2021!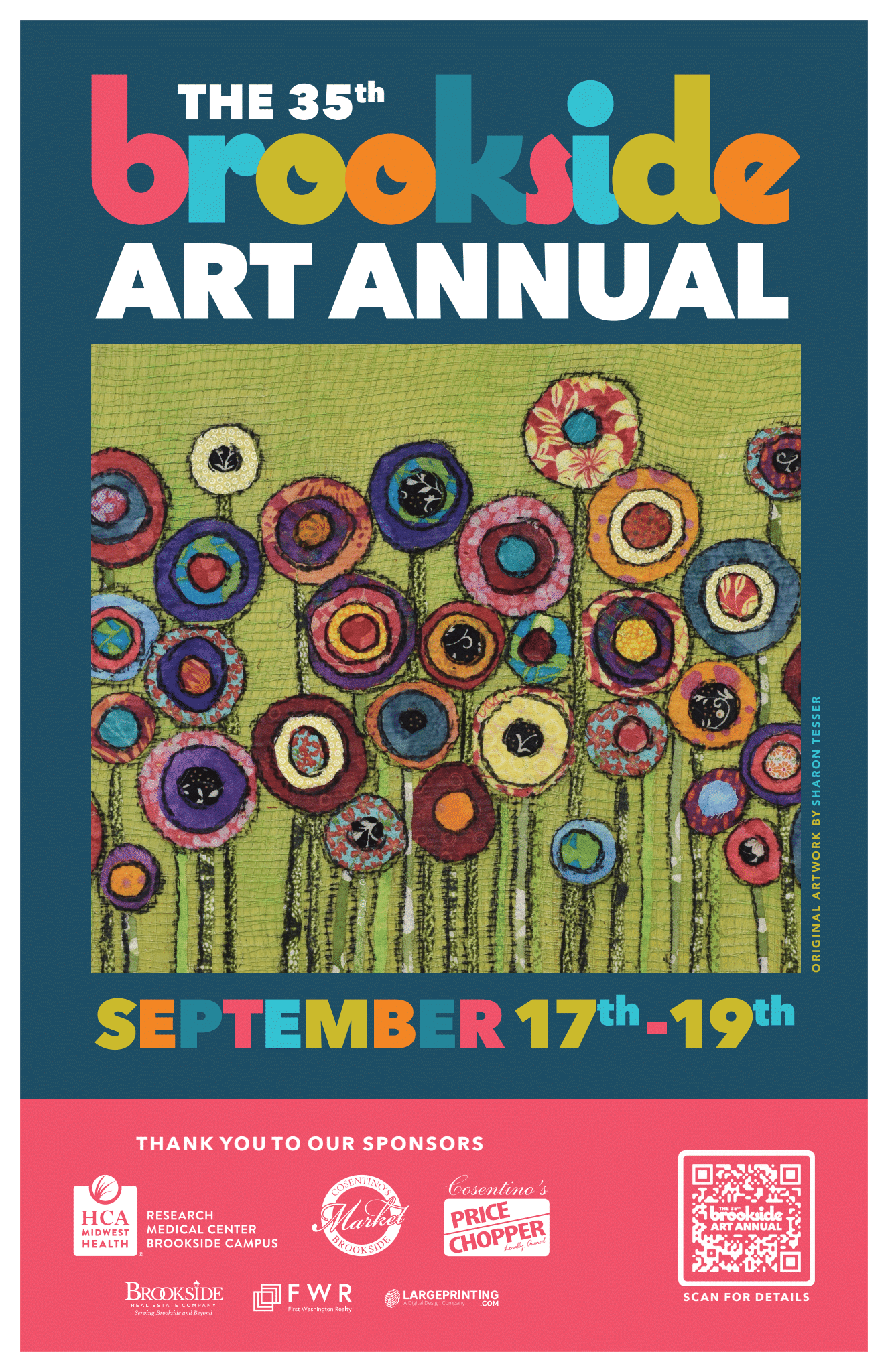 Don't see what you're looking for?
If you have questions regarding the Brookside Art Annual, please contact us.