The 2020 Art Annual is canceled but you can still support the artists
After careful deliberation about the challenging and evolving impacts of COVID-19 and consultation with artists and local health officials the 2020 show has been canceled and artists are being offered to return in 2021. We are confident this is the best decision during this time. "We know how much everyone will miss the show and can't wait to celebrate in 2021," said Kim Harris, President of the Brookside CID.
Instead we encouraged you visit the "2020 Artists" button above to support artists online. Artists are listed by medium and then alphabetically.  Click on the artist's link to visit their site, learn more and view available work.  Thanks and we look forward to seeing you April 30 through May 2, 2021.  And be sure to watch for updates and other activities soon.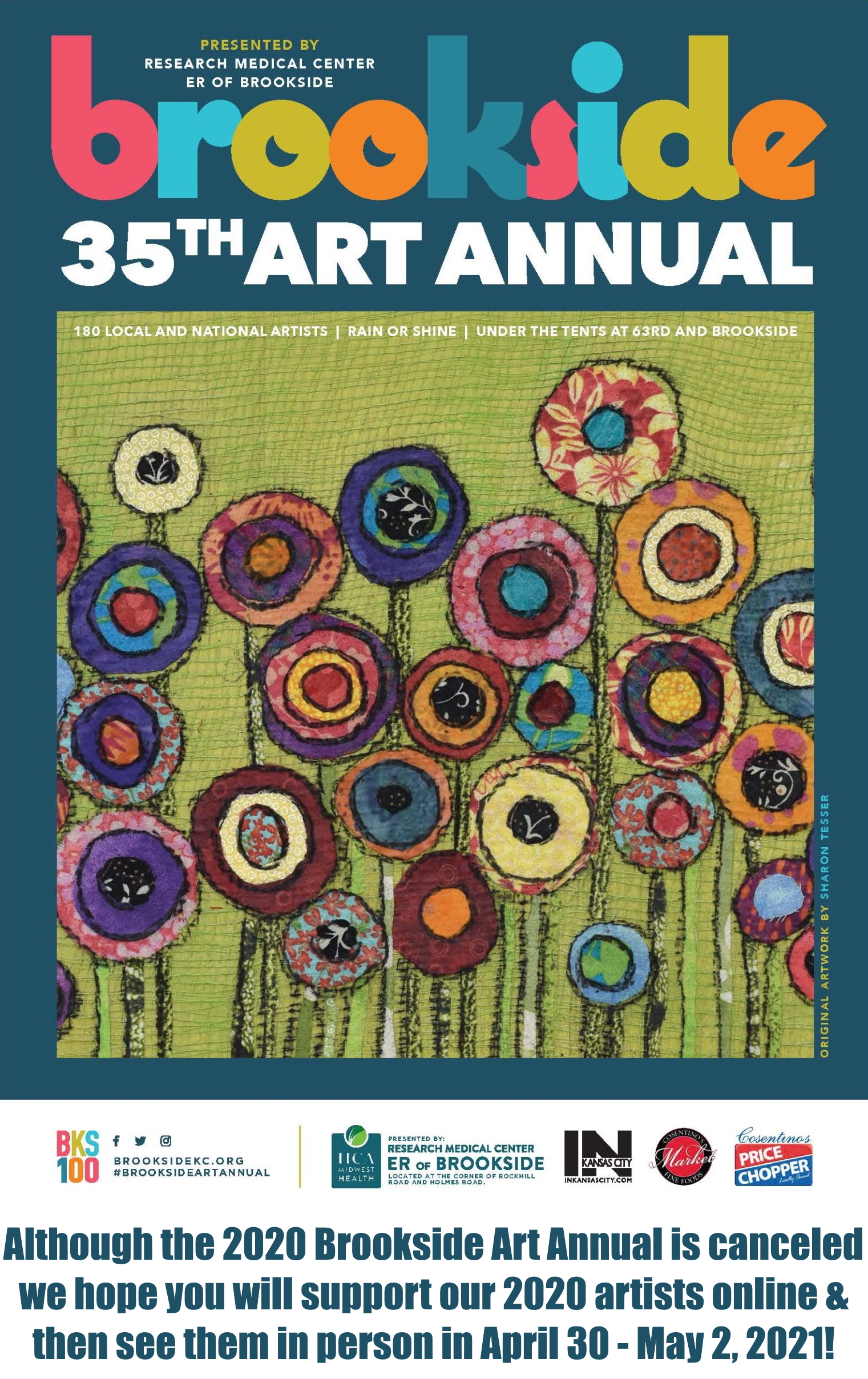 Don't see what you're looking for?
If you have questions regarding the Brookside Art Annual, please contact us.