Join us for the 2019 Art Annual, May 3rd-May 5th
The Art Annual is celebrating its 34th year in May, 2019. We hope you'll join us to celebrate one of the KC Metro's largest annual attractions right here in Brookside. Located in an eclectic neighborhood in the center of Kansas City, Brookside is just minutes from downtown, the Plaza, and the southern suburbs. This is the first art show of the year and draws over 70,000 people from across the region. The focus of the show is on ART! This community loves art shows and it consistently ranks in the top 25 shows according to Art Source. Art Source quote "This is a very pleasant, national caliber event attracting an affluent, enthusiastic and knowledgeable clientele."
Friday, May 3rd
5pm - 9pm

Saturday, May 4th
10am - 9pm
Sunday, May 5th
11am - 5pm
The show is located at 63rd and Brookside Boulevard (one block east of Wornall) between 63rd Street and Meyer Boulevard.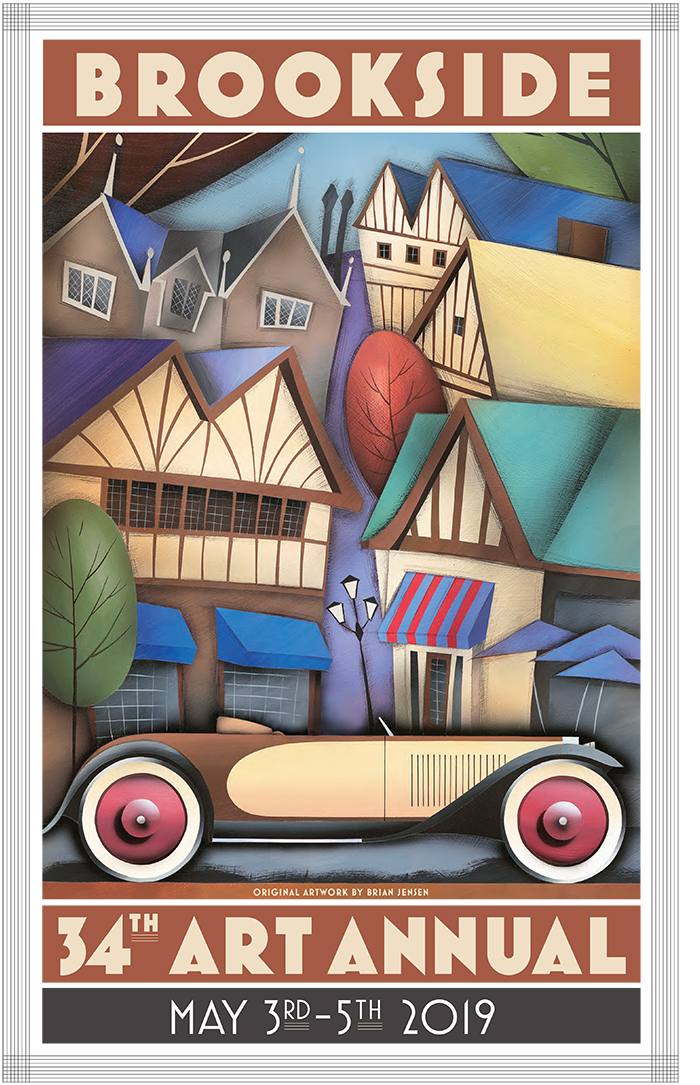 Don't see what you're looking for?
If you have questions regarding the Brookside Art Annual, please contact us.